Acting Chief Executive
Dr Jeremy Wellwood
MBBS (Hons), FRACMA, FRACP, FRCPA, MHLM
Jeremy Wellwood commenced in the Acting Chief Executive role in July 2022.
Jeremy draws on his 25 years of clinical experience to provide values-based leadership with a focus on improving staff and patient experience.
Jeremy has a background as a Clinical and Laboratory Haematologist and developed his passion for Health Leadership when he led the development of tertiary cancer services on the Gold Coast.
He subsequently completed his fellowship with the Royal Australasian College of Medical Administrators and has worked in various tertiary positions such as Executive Director of Medical Services and Chief Operations Officer.
As a previous Executive Director for Research, he has a strong commitment to developing health research and evidence-based practice capability.
Executive Director of Nursing and Midwifery
Cameron Duffy
BN, Grad Dip (Health Admin & Information Systems)
Cameron Duffy was permanently appointed as Acting Executive Director of Nursing and Midwifery Services in December 2022 after acting in the role since August 2022. He has been a Registered Nurse for over 27 years, starting in the private sector on the Gold Coast before commencing with Wide Bay HHS (WBHHS) in 1995.
He fulfilled numerous nursing leadership roles including being the acting Executive Director of Nursing and Midwifery for WBHHS from early 2021. During that time, he took a critical leadership role as part of the pandemic response.
Cameron has a strong interest in developing models of care supporting the needs of patients with cognitive impairment. To complement this interest, he is nearing completion of his Masters of Dementia through the University of Tasmania and has collaborated on several projects in dementia research.
He is committed to building workforce capacity and capability, and has achieved this through several initiatives with university partners.
Executive Director Cairns Services
Marie Kelly
GAICD, RN, RPN, Grad Cert (CMH)
Marie Kelly commenced as Acting Executive Director Cairns Services in March 2020 and was permanently appointed to the role in November 2021. She has worked in a variety of roles across Queensland Health for the past 28 years.
These have included clinical and management positions in multiple hospital and health services with a dedicated focus on the growth and development of Mental Health Services.
She spent over 6 years in the Mental Health Branch, Department of Health leading state-wide initiatives before returning to front line operational work in late 2016.
Marie was involved in the successful commissioning of the new mental health building at the Sunshine Coast University Hospital Greenfield site.
She then joined the Cairns Services Management Team in 2017 as the Mental Health Service Director. Marie has been integral in the $70 million Mental Health Unit redevelopment.
Executive Director of Rural and Remote Services
Tracey Morgan
RN, RM, Grad Cert (InsCare), Grad Cert (MH), Grad Cert (BusManHlth), MNSG, GAICD
Tracey Morgan has 40 years of experience in nursing. 19 of those years she's been in senior nursing leadership and management positions across the public and private sector. In her early nursing career, she held clinical nurse specialist roles in Intensive Care and Respiratory Medicine at Westmead Hospital in NSW.
Tracey also worked for 12 months for International Health and Medical Service. She was the health service manager across two detention centre sites in Darwin during the peak of the asylum seeker period.
More recently, she was the Rural Manager for Mental Health in southern Queensland before progressing into Director of Nursing and Midwifery roles.
She came to Cairns and Hinterland Hospital and Health Service as Director of Nursing and Midwifery, Rural and Remote Services.
Tracey is a member of the Australian College of Nursing and a member of the Australian Institute of Company Directors.
Chief Finance Officer
Steve Thacker
FCCA, CIPFA, BA, PGDip, MA
Steve Thacker was appointed Chief Finance Officer (CFO) of the Health Service in December 2015.
He brings more than 25 years of senior management experience to Queensland Health. This is following a varied career across health, government and charity sectors. Accepting this role of CFO brought him back to his roots, having grown up in North Queensland.
Before spending nearly 20 years in the United Kingdom working in health, education and criminal justice systems, Steve worked in remote Australian Indigenous communities.
He is a Fellow of the Association of Chartered Certified Accountants. He is also a member of the Chartered Institute of Public Finance Accountants, the Institute of Directors and the Association for Project Management, and a recent graduate of the Australian Institute of Company Directors.
Executive Director Allied Health
Tania Cavanagh
B Physiotherapy, GAICD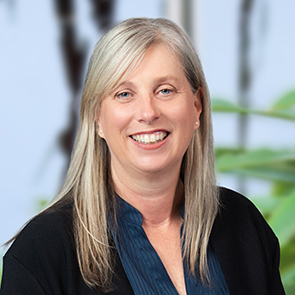 Tania Cavanagh was permanently appointed to the role in June 2022 after acting in the position since March 2020.
Tania has worked for over 30 years as a Physiotherapist. This has been in clinical and clinical leadership roles, in both public and private sector health settings, across Australia and overseas in the United Kingdom.
In 2004, she became the Health Service's Director of Physiotherapy and has also acted for long periods in the Director Allied Health role.
Tania is a member of the Australian Physiotherapy Association, a member of the Australian Institute of Company Directors and currently a Director on the James Cook University Dental Board.
Executive Director Medical Services
Adjunct Clinical Professor Don Mackie
MB ChB, FANZCA, FRACMA, MInstD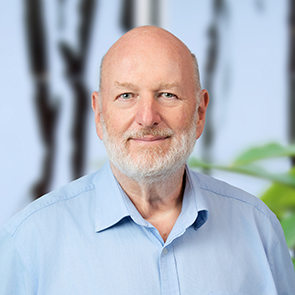 Don Mackie was appointed in June 2019 and has over 20 years of experience in clinical leadership roles in Australia and New Zealand.
He originally specialised in anaesthesia and has worked in the United Kingdom and the United States.
Most recently, Don held the role of Executive Director of Medical Services and Clinical Governance with the Central Adelaide Local Health Network.
Previously, he was New Zealand Ministry of Health Chief Medical Officer and Deputy Director General: Clinical Leadership, Protection and Regulation.
Before that, Don was Chief Medical Officer at Counties Manukau District Health Board.
Executive Director Aboriginal and Torres Strait Islander Health
Maria Dorante
BCM
Maria Dorante was permanently appointed to the Executive Director of Aboriginal and Torres Strait Islander Health position in October 2022 after acting in the role since April 2022.
Maria has 20 years experience in business administration, project management and service management within the government and non-government sector throughout Far North Queensland communities.
She was born on Thursday Island and grew up in Weipa and has a deep appreciation and lived experience of the challenges which First Peoples experience accessing and receiving services.
Maria has held several leadership roles spanning Aboriginal and Islander Community Controlled Health Organisations, Aboriginal Legal Services, Queensland Health and Alcohol and Other Drugs Services, in North Queensland.
Executive Director People and Engagement
Allan Parsons
MLshipMgt, GradDip, EducTrn, BSocSc (HRM), AssocDipBus
Allan Parsons was permanently appointed as Executive Director of People and Engagement in October 2022, following more than 20 years of regional public and private sector leadership experience as a Workforce/HR Director.
He holds a Master of Leadership and Management in Education and a Bachelor of Social Science with majors in Human Resource Management and Work and Organisational Studies. He has experience in both tertiary educational and university hospital and healthcare contexts.
Allan has also worked professionally consulted and led teams for more than seven years internationally in workforce capability and commissioning arenas.
Allan is passionate about the workforce and workplace culture on goal achievement and its impact on patient and community outcomes.
He is committed to helping the health service deliver on its ethos that 'Around Here People Matter'.